Search for a physiotherapist
Find a physiotherapist near you using our directory of qualified practitioners
Who are PhysioNet Bristol?
PhysioNet Bristol is a directory and cooperative of over 20 independent physiotherapy practices fostering the shared ideology of delivering quality hands-on, evidence-based and effective treatment.
We have over 35 locations covering the whole of Bristol, Bath, North and Central Somerset and South Gloucestershire.
Find out more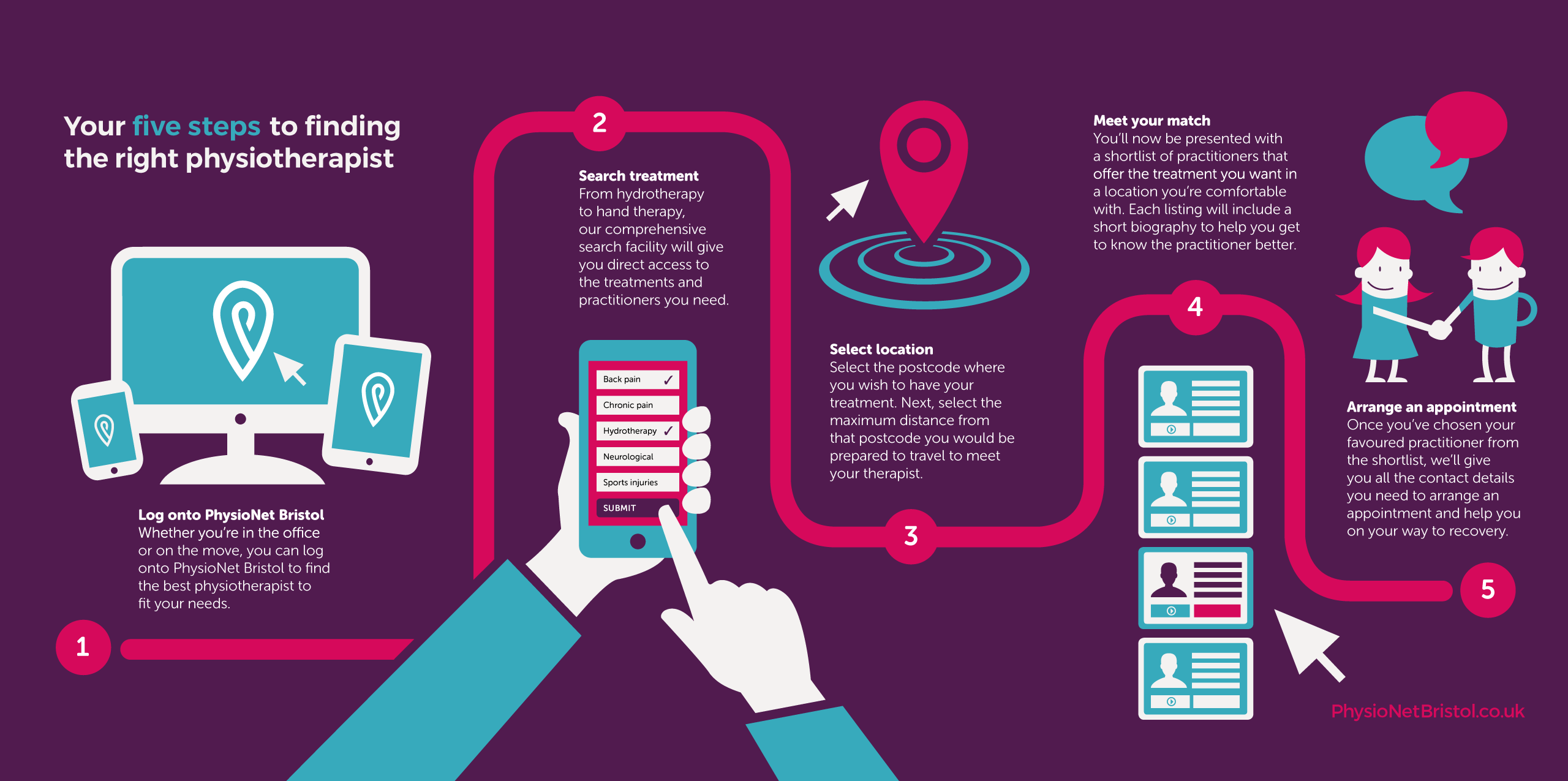 "We'll help you find the best physiotherapists in Bristol, Bath, South Gloucestershire and North Somerset"